CESAR CHAVEZ
¡Si Se Puede!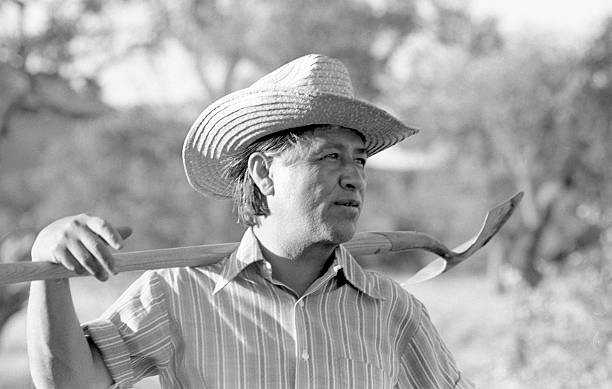 1927: Chavez is born on March 31 in Yuma, Arizona, one of five children.
1939: Chavez is first exposed to unions in San Jose, California, where his family is working at the time.
1946: Joins the U.S. Navy and serves for two years at the end of World War II.
1952: Starts working for the Community Service Organization, a Latino civil rights group. He rises to become the group's national director.
1962: Chavez resigns from the CSO. He uses his life savings of $1,200 to form the National Farm Workers Association (NWFA) in Delano.
1965: The NWFA, under the leadership of Chavez and Dolores Huerta, calls for a strike against grape growers.
1966: Chavez leads strikers on a 340-mile march from Delano to Sacramento to bring awareness to 'La Causa' of farmworkers. The NWFA merges with the AWOC to form the United Farm Workers (UFW).
1968: Chavez fasts for 25 days to rededicate and recommit himself to the struggle for justice through nonviolence.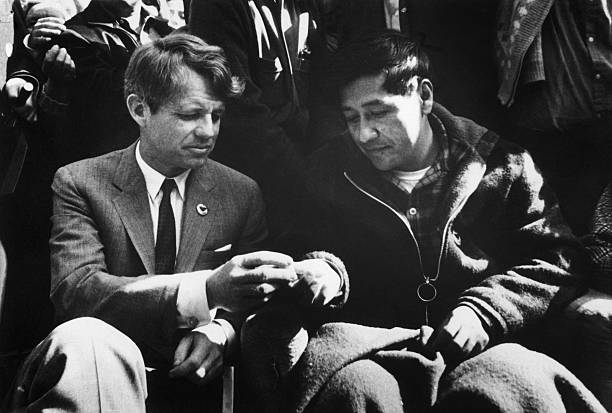 1975: California passes the state's landmark Agricultural Labor Relations Act, which establishes and protects the rights of all farmworkers to form unions and bargain for better wages and working conditions.
1986: Chavez kicks off his "Grapes of Wrath" campaign to draw attention to the pesticide poisoning of farmworkers and their children.
1993: Chavez died in his sleep on April 23 while he was in San Luis, Arizona, on UFW business. He was 66 years old. More than 40,000 people attend his funeral.
"It's ironic that those who till the soil, cultivate and harvest the fruits, vegetables, and other foods that fill your tables with abundance have nothing left for themselves." - Cesar Chavez